GIS & Mapping Software Development
We develop software to manage information and solve business problems. We use Geographic Information Systems (GIS) to provide the means to understand and optimise business processes. Our focus is on developing straight-forward and robust solutions, directed at business outcomes.
Established in 1992, the company is based in Christchurch, New Zealand and works with organisations throughout New Zealand and in Australia. For more information see the contacts page.
---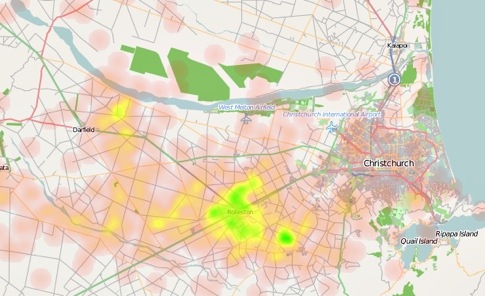 Canterbury, Sep 2010 - Frequency of afteshocks over magnitude 3